Stephanie Lynn Anderson Teese
September 8, 1965 - November 22, 2013
The Love of My Life, My Wife, My Lover, My Friend
My Everything
I Will Always Love You!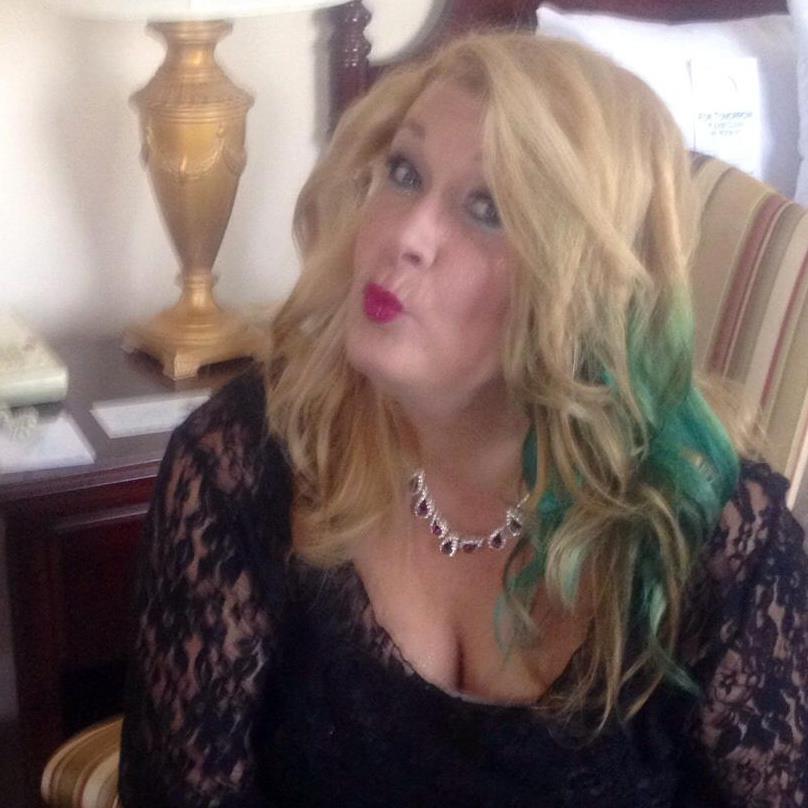 December 4, 2013

Stephanie was an integral part of RMC, not "just" my wife. She worked along side me. I have been teaching our son, Chris, what she did on the "production line" so I could get things back up to (almost) speed. My God, he has some shoes to fill.
We are now producing wah-wah pedals again. No, I'm not as fast as I was. The tears get in my eyes. But, we are building daily and shipping things out at least once a week.
Here's the thing. I might not be able to get an order out to your local dealer, in the projected time frame. I certainly didn't get everything out by the end of November like planned. Please, hang in there, wait for me. Don't forget about me, about us, about RMC.
We've got something really cool coming next year, I promise you. Stephanie and I worked really hard to make it happen. Custom components will start getting delivered to us later this month and other custom parts should be hitting us January/February. Once everything is here I'll be able to start building a new, limited edition, production model.
May peace be in your heart, music in your soul, and lightning in your fingers, one and all.
Peace, Love, and Wah,
Geoffrey
December 14, 2013

Stephanie was my Light. My Love. My Best Friend. My Confidant. My Partner. My Wife. My Inspiration. We met 25 years ago and my life was changed forever. At that very instant. Everything became a WE, an US. We shared everything. Dreams, ideas, hopes, wishes, laughter. She made me a better man. Not by trying to change me. Her goodness, her beauty, her soul made me want to be the best man for her that I could possibly be. She deserved it. The depth of her love made it all so easy. So natural. Like it was meant to be.

I Love You.
I Love You.
We'd share those wonderful words every hour of every day. For 25 years.
Stephanie was Love.

I'm color blind. Maybe think of it as color challenged. We'd watch the sunrises, the sunsets, and Stephanie would help me interpret what I saw by telling me the colors that were there, not just the ones I could see. Sherbets, Pastels, Purples, Pinks, where the Unicorns play. With her help, her patience, her Light, I could sometimes see more as she described the beautiful sky.

When we met, I was a guitarist in a heavily working Ventura band. And, like most times when a bandmate finds a new love, there were whispers of "YOKO". It was meant to be a slam against her. They couldn't have been more wrong. When John found Yoko, they instantly became one. When I found Stephanie, we instantly became one.
She was my Best Friend.

We went to the first Southern California Guitar Show together. She went through the Show sort of like a butterfly, stopping briefly at pretty things and moving on. My way was much more systematic, so I could take it all in. After all, I was a "guitar player" - that was my scene. Still, she saw things I didn't. Oh, we might have been on the same aisle, but she SAW things differently. She could see potential I couldn't see. She picked up a trade newspaper I didn't. I had actually dismissed it when I saw it - didn't bother to even pick it up. Once we were home and checking out our booty from the show, I realized that the trade paper she picked up had some information in it that I had been looking for for decades. From a contact gleaned from that very paper came the origins of our business, trade secrets kept secret to this very day.
She was my Partner.

When it came time to give our business all our efforts, not to rely on a "real job" to get by, she was by my side. Full of support. Believing in me, in us, in our dream.
She was my Inspiration.

For 25 years, Stephanie has been my Everything. The Best I could ever have by my side, in my life.

Now, while gone from my touch, gone from my side,
My Love,
My Stephanie,
Is still here, All around.
The Earth.
The Sky.
The very Air I breathe.
And I will love You forever.