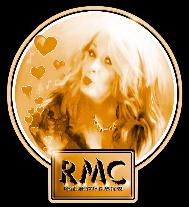 QUOTES
Here's what people have to say about REAL MCCOY CUSTOM:

Barry Weber, NYC: "Awesome!" "Your pedal out-Voxed the Vox."

Gary Blankenberg, NYC: "The Arnold Schwarzenegger of wah-wahs."

Kazuhiko Nakanishi, Tokyo: "I am amazed how the Real McCoy mod changed the tone." "This is what I had been looking for." "I prefer your RMC to the originals."

Ken Harrison, Marshallville, Ohio: "Excellent work!"

Phil Crabtree, Lebanon, TN: "Thanks for the quick response...My Vox 846 sounds unbelievable!! It finally has the low end growl and high end bite I wanted."

Randy Volin, Rockin' Daddy's, Lake Orion, MI: "Your work is incredible."

Bob Nichols, Indio, CA: "The wah sounds wonderful! You do excellent work."

Jeffrey Wise, Holtsville, NY: "The tone is elegant yet very funky with a sleek uptown quality and a gritty street sense to it! Excellent job Geoffrey!"

Dean Wareham, NYC: "I used my modified wah-wah on a couple of tracks and it sounds great -- I A/B'ed it with an unmodified new Vox wah-wah our other guitarist uses, and his sounds very thin in comparison."

George Shmagranoff, Foster City, CA: "The pedal sounds excellent...The sound is watery with sterling clarity - great mod!!!!"

Bradley Carr, Roanoke, VA: "This is the best wah-wah on the planet. It screams. It sings."

Chris Horn, Lisle, IL: "I love your mod."

Judd Legon, Mystic Island, NJ: "...The finest wah I have ever heard. This is truly an explosive unit."

Phil Caivano, on tour: "This pedal fuckin' rules!!"

Lenny Terenzi, from the net: "Its incredible!!!" "I love this thing....I thought yours was MUCH meatier and had an incredible sweep range."

Greg Powis, AUSTRALIA: "Built like a brick shit house / Sherman tank & sound very, very nice indeed (very liquidy & hendrixesque). To say I am impressed with the workmanship & materials would be an understatement. Congratulations on a top notch product."
Jen Leigh, on tour: "REAL MCCOY WAH'S are the shit! Period!"
No portion of this site may be reproduced, copied, or downloaded without the expressed written consent of Geoffrey R. Teese. Purchase of any RMC product does not include transfer of Intellectual Property Rights. All Intellectual Property Rights are the sole property of Geoffrey R. Teese unless otherwise noted or licensed.


Back to REAL MCCOY CUSTOM